We've assembled everything you need to give your Writeyboard the Midas Touch! Grab a kit and forget the hassle of any extra shopping.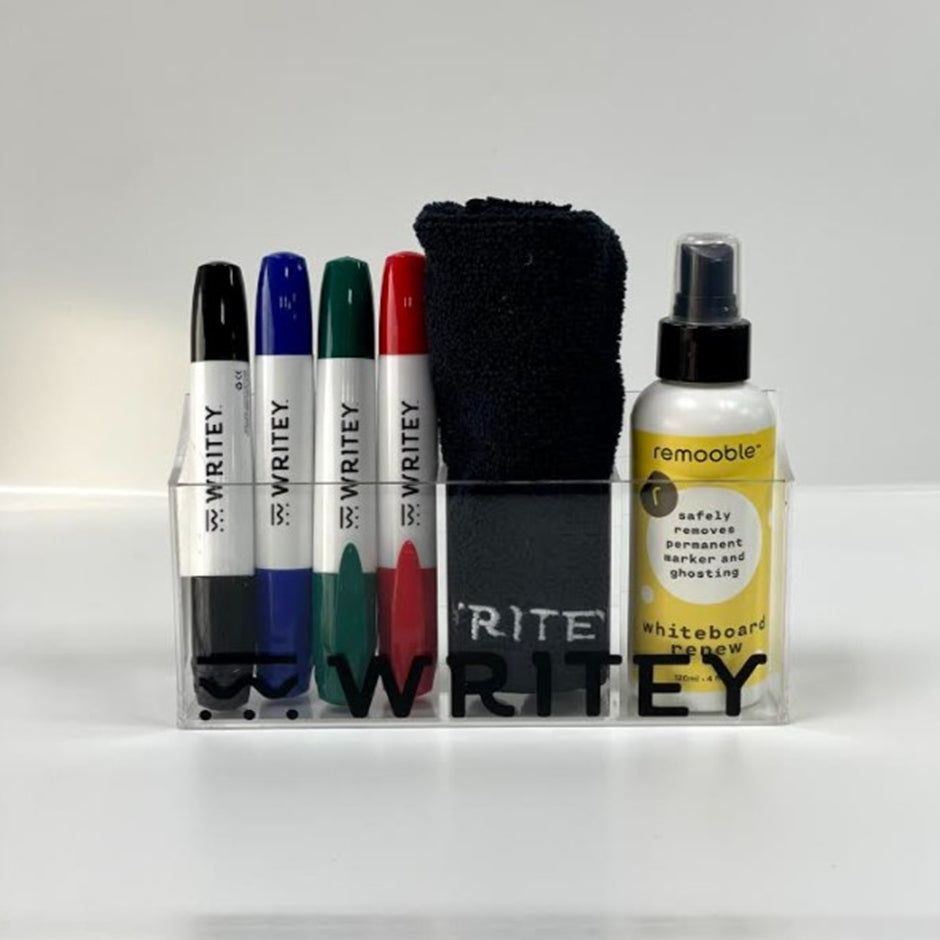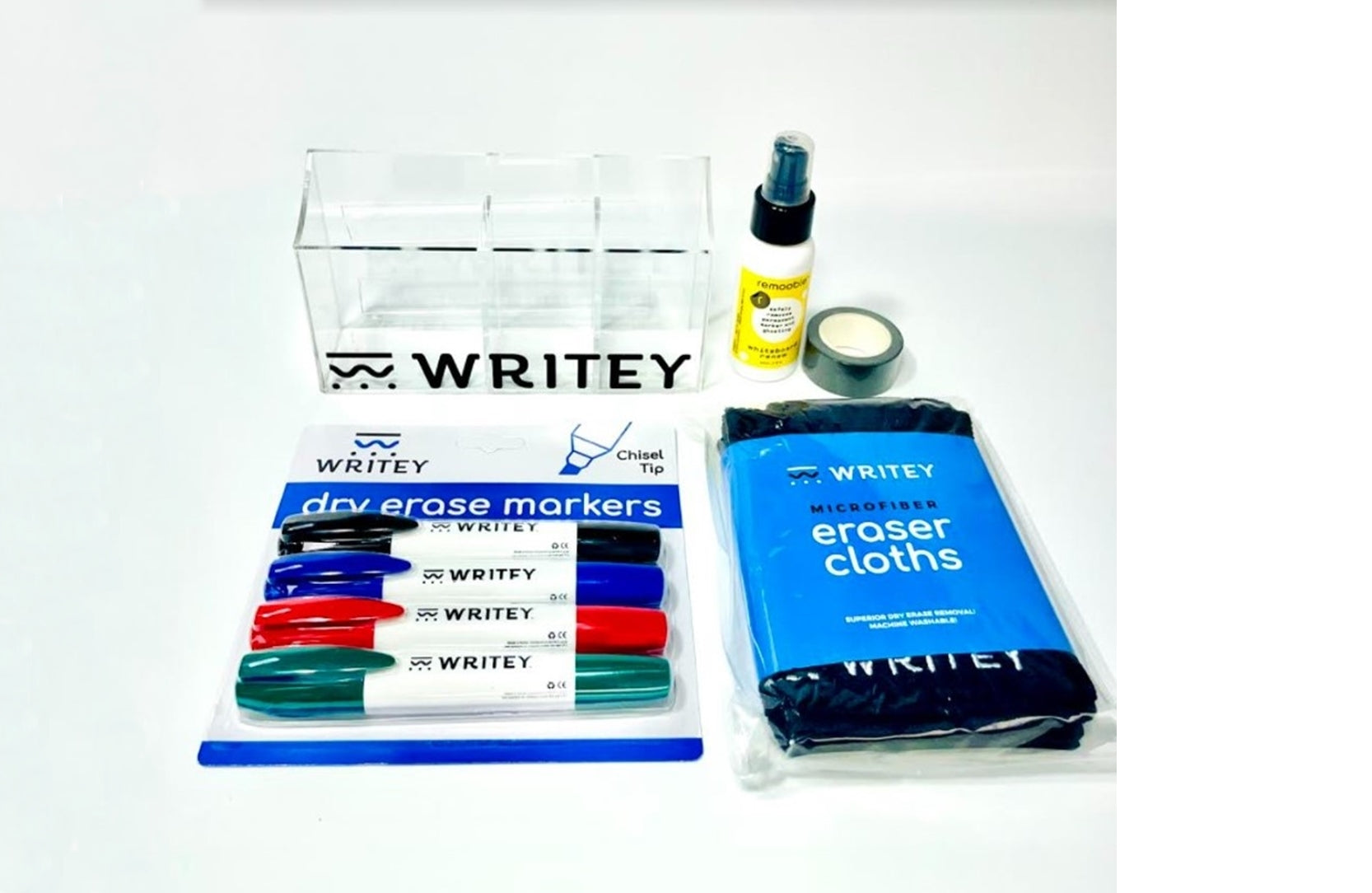 details
Included in the Kit is:
Marker & Eraser Holder
Remooble Cleaner
Decorative Black Border Tape
4 Pack Dry Erase Markers
Eraser Cloths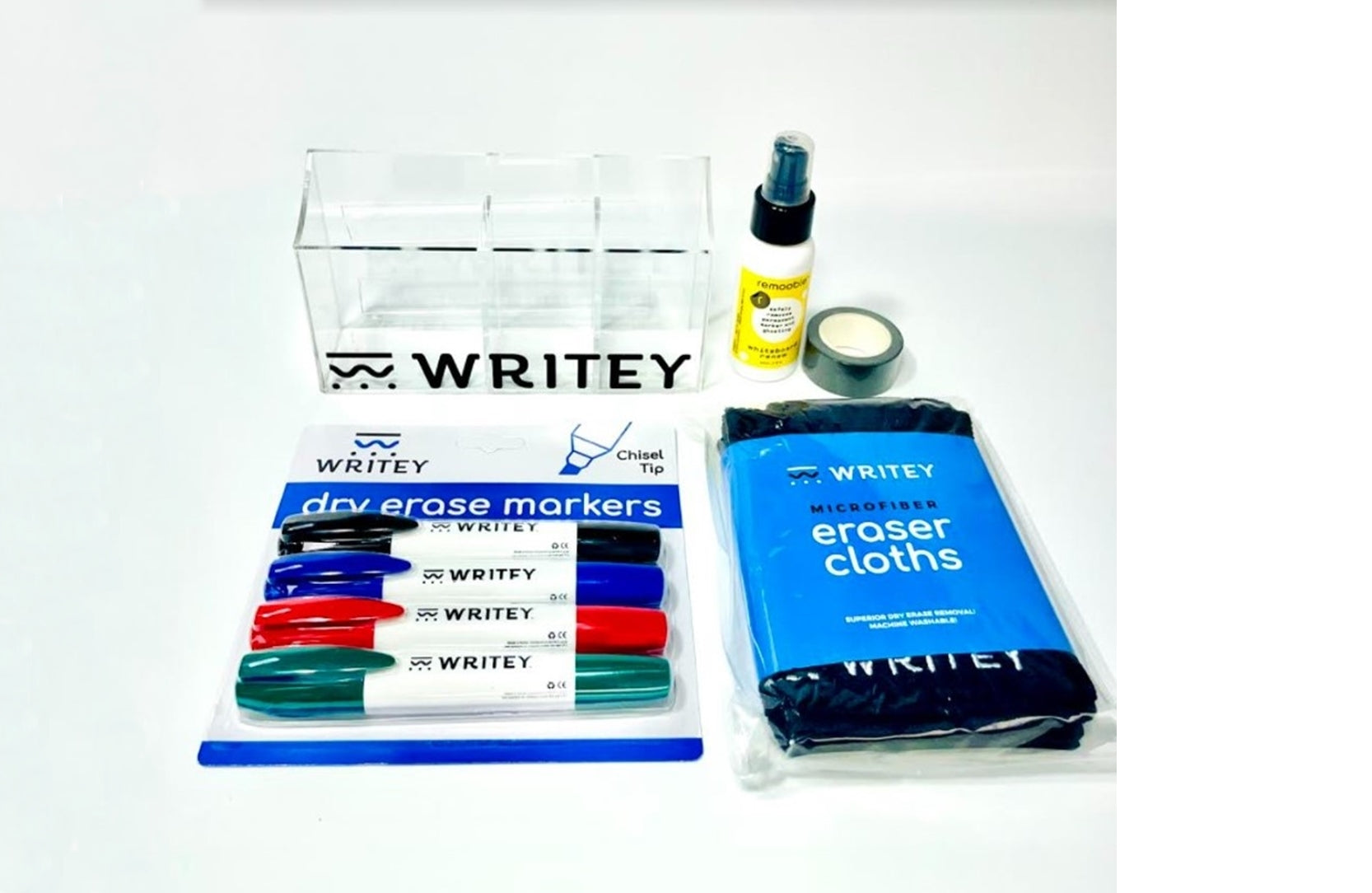 The Writeyboard range of whiteboard accessories includes everything you need to get the best from your purchase. We have top quality whiteboard markers, cleaners, erasers, and more, ensuring it is kept clean and ready for creativity 24/7.
Your kids will love the range of colours our dry erase markers are available in, allowing them to let their creative minds explore. Browse our selection of whiteboard sticker tape to divide your workplace whiteboard into organised sections for schedules, ideas and meetings.
A full range of accessories including cleaners, tape, stickers and more. When you have the perfect whiteboard, you need the best accessories to go with it. We provide a complete selection of dry erase markers and pens, as well as stickers and border tapes to create grids, borders, and whatever you need to make the most of the writing surface. We have everything you'll want to turn your whiteboard into the perfect learning, presentation, or fun drawing area.
Keep your whiteboard in great condition with the right equipment
Our range of cleaners and erasers allow you to ensure your whiteboard is ready to use and reuse when you need it. Our products are designed to last for many applications and reapplications, making them cost effective and high quality.
Almost...
Good product for the home office. Board markers are good quality, although difficult to remove writing if left on the board for more than a day - this isn't what I was expecting after reading the online info. I added the extras pack which, at the price, I was a little disappointed with. Correct some of the marketing on cleaning [without spray] and replace the extra pack rolls of tape with board cleaner spray, and it'd be heading toward 5/5.
Great product
Really happy with the board