Our microfiber cloth has an erasability (is that a word?) unknown to mankind.
A modern transparent whiteboard installation from WriteyBoard deserves a modern dry erase eraser tool. This micro-fiber dry erase cloth penetrates and alleviates markings that conventional erasers can't stand up to. The whiteboard eraser cloth keeps everything looking fresh and remember accessorize, accessorize, accessorize.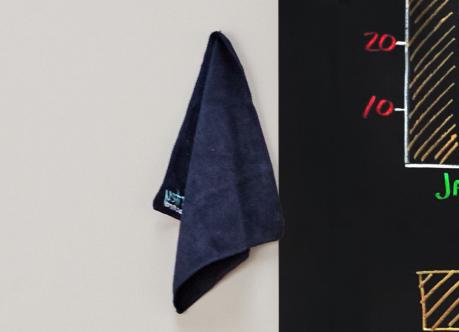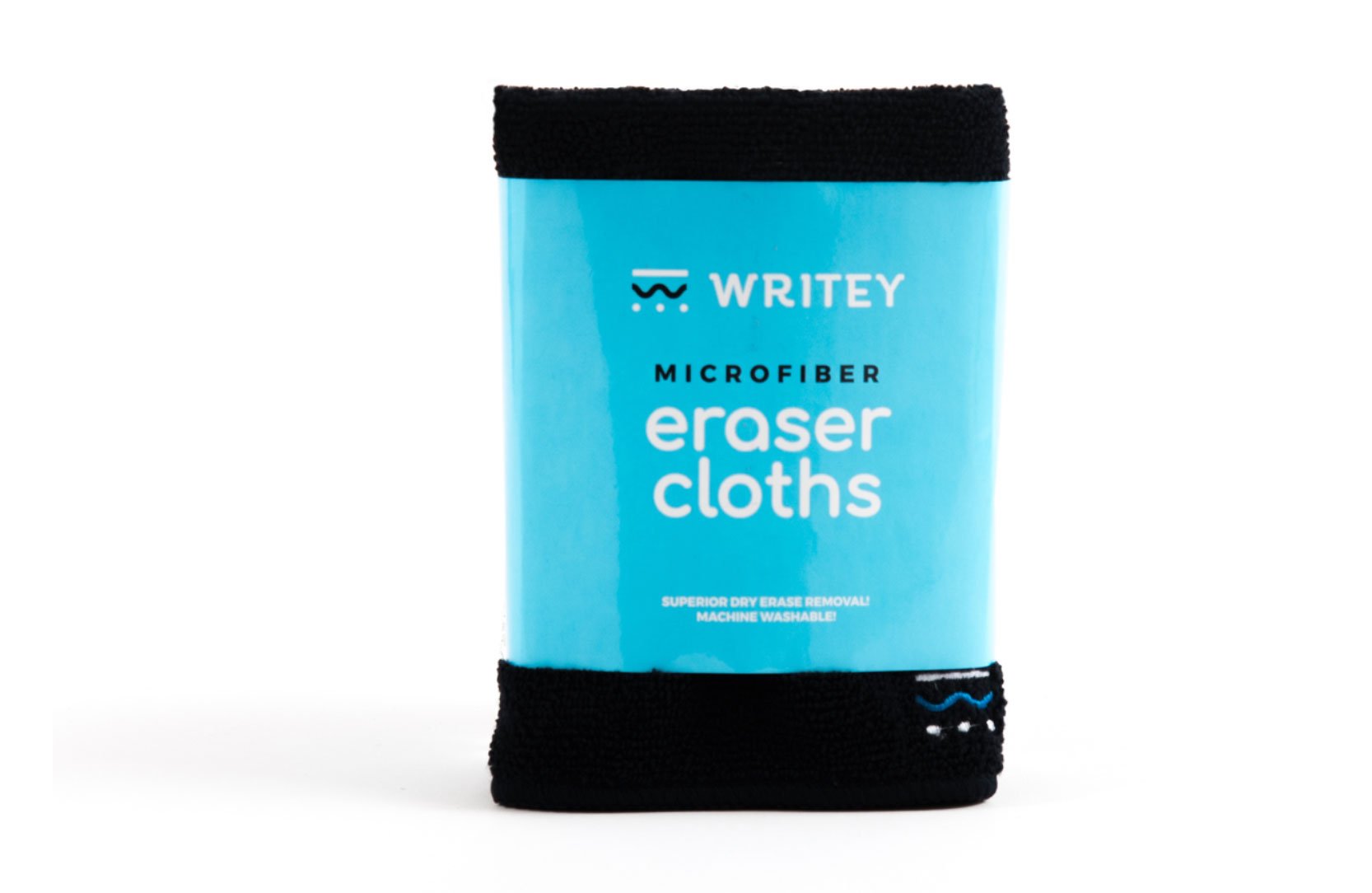 details
includes 2 whiteboard erasers (11.5" x 11.5")
highly durable
superior absorbency
100% machine washable
comes with a velcro hanger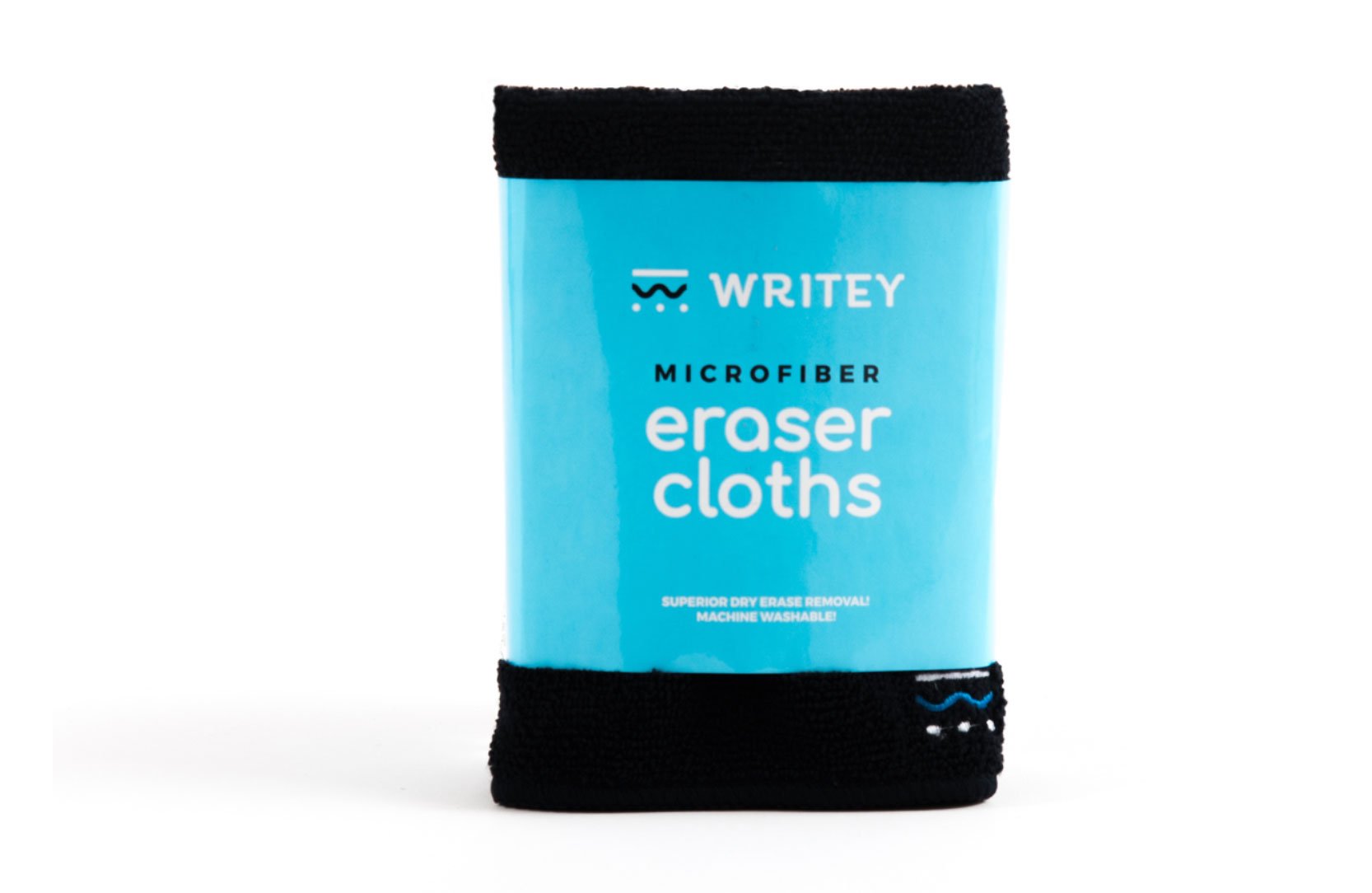 The Writeyboard range of whiteboard accessories includes everything you need to get the best from your purchase. We have top quality whiteboard markers, cleaners, erasers, and more, ensuring it is kept clean and ready for creativity 24/7.
Your kids will love the range of colours our dry erase markers are available in, allowing them to let their creative minds explore. Browse our selection of whiteboard sticker tape to divide your workplace whiteboard into organised sections for schedules, ideas and meetings.
A full range of accessories including cleaners, tape, stickers and more. When you have the perfect whiteboard, you need the best accessories to go with it. We provide a complete selection of dry erase markers and pens, as well as stickers and border tapes to create grids, borders, and whatever you need to make the most of the writing surface. We have everything you'll want to turn your whiteboard into the perfect learning, presentation, or fun drawing area.
Keep your whiteboard in great condition with the right equipment
Our range of cleaners and erasers allow you to ensure your whiteboard is ready to use and reuse when you need it. Our products are designed to last for many applications and reapplications, making them cost effective and high quality.
Good product
V nice easy to install white board
Writey was lumpy
Had to pick out the lumps off the wall. It had bits in it that were like dry paint. Made application very difficult.
Great service and product
We have purchased two whiteboards, one matte and one glass, both very big. The service and price is great, delivery is timely and the markers, cloths, holders all work great. If you go with matte, just consider the right tools/eraser to erase cleanly.
Excellent
Very good, easy to install, easy to cut (for diferent fitments), easy eraser. I realy recommend.