what's write about us

We supply & install Australia's best whiteboard products: Stick on Whiteboards, Whiteboard Paints, and Whiteboard Desks. Writey was founded to bring creativity and collaboration to spaces that never could before.
Let customers speak for us
Stick on Whiteboard
The WriteyBoard is the highest quality, easiest to apply, stick on whiteboard. Perfect for home, office or school.
Shop stick on whiteboards
Whiteboard Paint
WriteyPaint is the only whiteboard paint that doesn't require mixing multiple cans. In minutes, you can turn any surface into a whiteboard wall.
Shop whiteboard paint
Whiteboard Desk
WriteyDesk is a sleek, modern desk with a dry erase surface that you can write on. Take notes, draw, and leave reminders write on your desk.
Shop writable desks
Original Markers
The most vivid whiteboard markers ever. Best part, they actually fully erase!
Shop Original Markers
Whiteboard Planners
Our weekly and monthly stick on whiteboard calendars help you stay on track and organized. Perfect for the fridge, office, dorm room, or more!
Shop Planners
Window Frosting
Window Frosting offers a way to create distinctive designs on glass. They are affordable, versatile, and stylish, for use in creating medium-term window graphics and internally illuminated displays on flat, clear surfaces.
Shop Frosting Film
TRANSFORM YOUR SPACE TODAY WITH AUSTRALIA'S LEADING HOME AND WORK WHITEBOARD ALTERNATIVE
Writeyboard makes it simple to bring the convenience of a whiteboard to any room. A traditional whiteboard requires affixing to a wall permanently, or wheeling it in and out of the room. With our revolutionary product, you can create a whiteboard on any wall in any room in your house or workplace. It is the perfect alternative to bringing in a writing surface wherever you need one, without using bolts or screws.
It is the ideal way to turn the kid's bedroom walls into self-decorated masterpieces, creating a large wall planner for the whole family to get organised and ensure everyone knows where they're meant to be and what they are meant to be doing. It's the perfect dry erase whiteboard to place in the kitchen as a meal planner for healthy eating, communal grocery list, or place to leave messages. In the workplace, it can be used as a high-visibility roster and schedule, ensuring your staff know exactly where everyone should be. The paint-on options are perfect for a permanent solution, or if you want something you can apply, re-apply, and use again and again, our roll on whiteboard is as simple as wallpaper to affix and can be taken down quickly and easily. A perfect and versatile solution for when one space needs to have several different functions.
BUY TOP QUALITY DRY ERASE WHITEBOARDS FROM THE INDUSTRY EXPERTS
Writeyboard has developed a product that is based on many years of research and innovation. We take pride in our whiteboards and we stand behind everything we sell. This means you can rely on the high quality of what we sell for reliability and affordability. The multifunction nature of our dry erase whiteboards ensures you will find thousands of ways to use it, in places you never thought possible. Regardless of whether you run a busy household, office or workplace, you can trust the Writeyboard range. Each whiteboard provides hundreds of hours of use, ensuring that it gives a great return on investment. We are committed to value for money and that means we work hard to ensure that everything we sell exceeds expectations. You can trust Writeyboard to make it easy to turn any wall or flat surface into the perfect space for writing, drawing, and creativity. Kids love to write on the walls and not get in trouble, while parents love how easy it is to clean up. Nothing sparks the imagination quite like doing new things in unusual places and Writeyboard makes it possible to turn any surface into the best drawing or writing surface. This makes it the perfect way to ensure the decor and pictures on the wall of your child's bedroom can change and grow as your children do. No longer will 12 year olds be stuck with the bedroom decorations of a 5-year-old; they can just change it themselves, whenever they want to!
BUY OUR WHITEBOARDS AND TAKE ADVANTAGE OF OUR DELIVERY THROUGHOUT AUSTRALIA
When you buy from Writeyboard, you are assured of the highest standards of service. This includes offering a superior customer service and satisfaction experience. Whether you email our support team or call us, we will ensure you get what you need. This dedication to our clients extends to our fast and affordable delivery. We understand that people love the convenience of online shopping but hate the wait time. We eliminate the delay and make sure your order arrives in a matter of days not weeks. This kind of speed is important for businesses that operate on efficiency and can't afford to have downtime waiting for what they need to arrive.
DISCOVER MORE ABOUT OUR COMPLETE RANGE BY GETTING IN TOUCH
For more information about anything in the Writeyboard range, please do not hesitate to get in touch. We will be happy to discuss your needs and help you choose the perfect product from our range. Our customer service team has all the knowledge and expertise to provide any information you need to make an informed purchasing decision. We stock a complete selection of products, including all the accessories you need to make the most of your Writeyboard. This includes erasers and border stickers, cleaning agents and complete installation kits. To find out more about how our products can transform your preconceptions of whiteboards and tell you all about what makes our range special, call our team on 1300 633 459. We can answer your questions and queries, or alternatively, use our online enquiry form and we will get back to you as soon as we can.
Writeyboard at Carsales.com.au head office
"Very satisfied and impressed"
"We have purchased a number of Writeyboards from Writeyboard Australia for several of our offices and continue to be very satisfied and impressed with their service. They are responsive, take the time to understand our requirements and have a fast turnaround. The product is unique and so much better than the standard run of the mill whiteboards – they look better and work out to be less expensive as well. I have full confidence knowing that every time I place an order with them, a suitable product will be installed in a timely manner that looks great."
Liesel Cooke - Hocking Stuart
"Big fan of Writeyboard"
"I'm a big fan of the Writeyboard stick-on whiteboard products, and am happy to recommend them to anyone who needs to retro-fit whiteboard space, be it in your office or home. We've installed both the classic and the matte whiteboards in a number of places around our office and they have been fantastic.  The Writeyboard team have always done a great job installing the boards, and have even handled a massive 8 metre long whiteboard with ease."
Brett Wakeman - Carsales.com Ltd
"Massive Thank You"
"Massive thank you to Writeyboard Australia! Their support, through their amazing whiteboard products, has not only contributed to our fundraising efforts but more importantly to raising awareness of Camp Quality and the programs and services that we offer to kids and their families living with cancer, across Australia. We are proud of our association with Writeyboard; we love their wonderful products and professional service, and we cannot thank them enough for their generosity"
Cindy Hsiao - Camp Quality
"Simple & Effective"
"Since implementing the Writeyboards across our centres we have lifted both performance and engagement across the team. This has been driven by increased visibility and ultimately accountability"
Theo Efthymiou - Region Business Executive, National Australia Bank
"Innovative, Impactful & Practical"
"Thank you to the team at Writeyboard Australia for this brilliant tool. We have converted an unused wall space, here at World Vision Australia into an information hub, what we call our "Broadcast Wall", and due to its unusual appearance (black colour with fluorescent markers – you don't see that in an office environment!) our people are curious & therefore stopping to learn. In addition to being impactful, Writeyboard is a cost effective & practical solution to the traditional whiteboards, and the service provided by the Writeyboard team is second to none!"
Devinia Liddelow – World Vision Australia
Doing our bit to help Australia's Bush Fire effected regions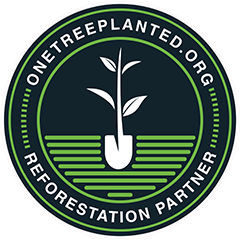 we do what's writey
trees planted by writey customers
In addition to helping you save paper, we plant a tree in Australia's bush fire effected regions for every Writey order
Read More about this Initiative