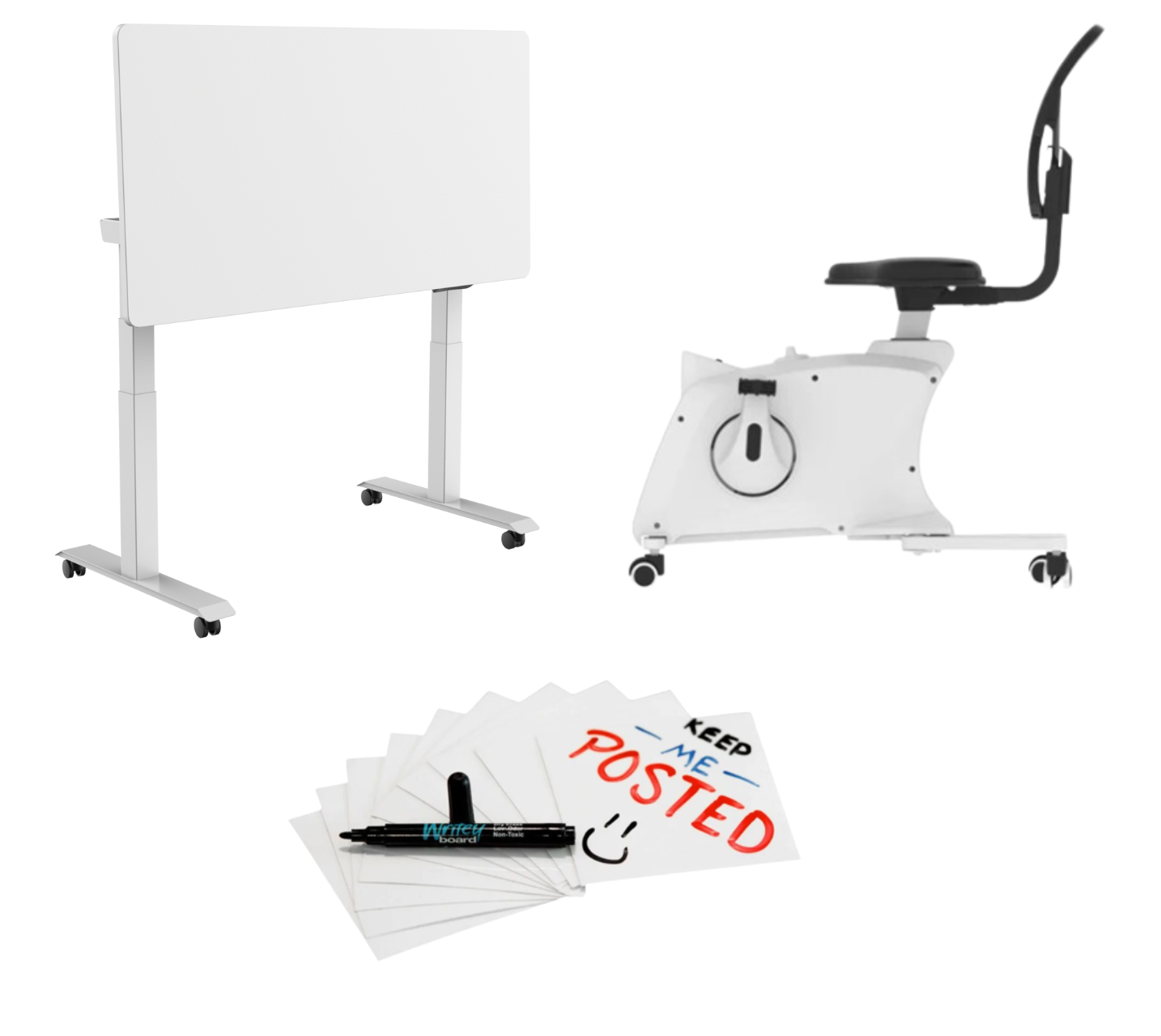 Deluxe Desk Set Up
Writey Desk, Writey Bike, Accessory Kit, Sticky Notes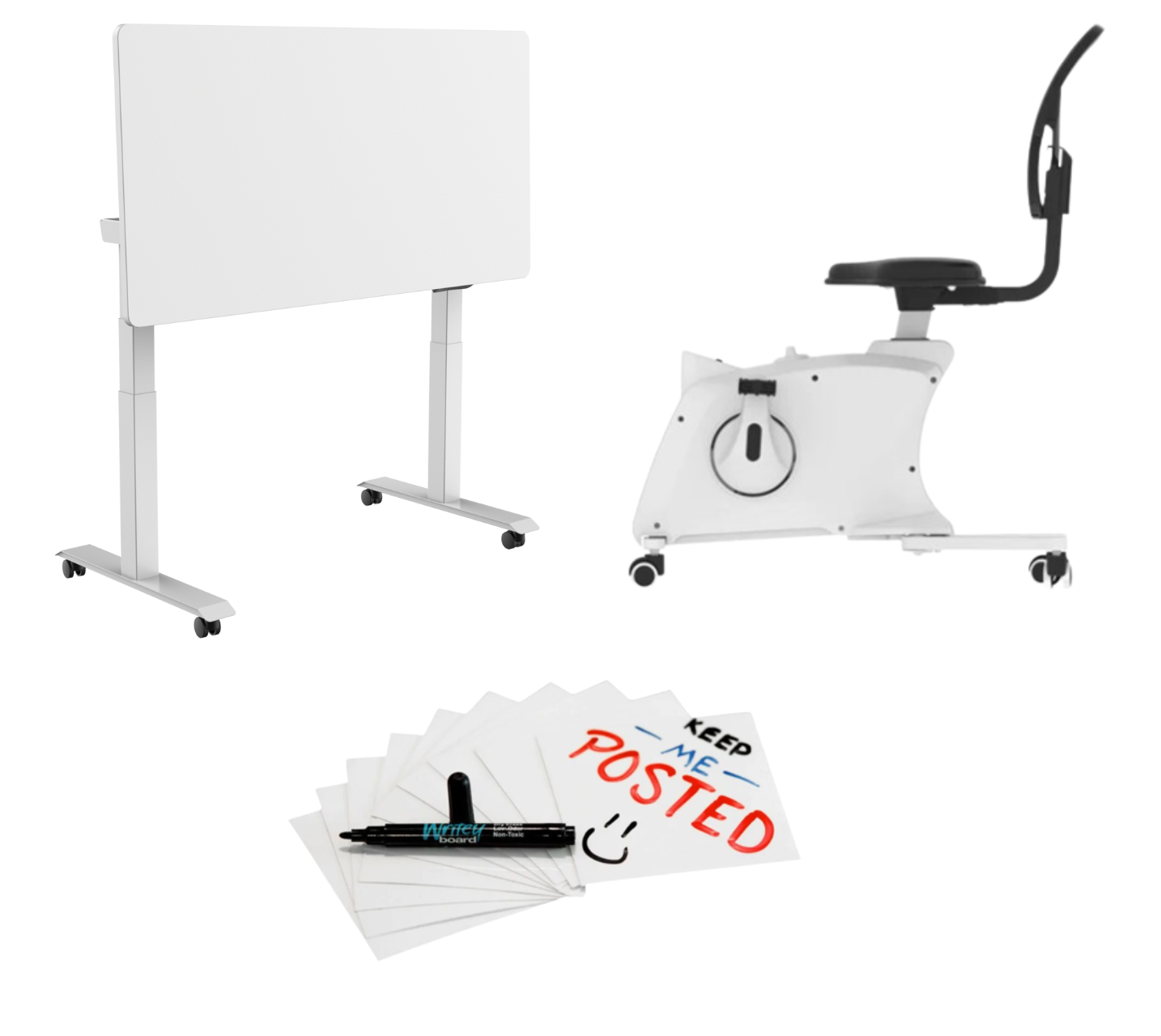 Ergonomically good for you
We designed this bundle to make working from home as comfortable as possible.

Work while you exercise
Take multitasking to a new level with the WriteyDesk and Writey Bike combination/in one bundle.

Never miss a reminder
Use whiteboard sticky notes to attach smaller memos to the wall for quick reminders, to-do notes and messages.

Complete the set
Organise your notes better with coloured markers, and border tapes to add grids and borders.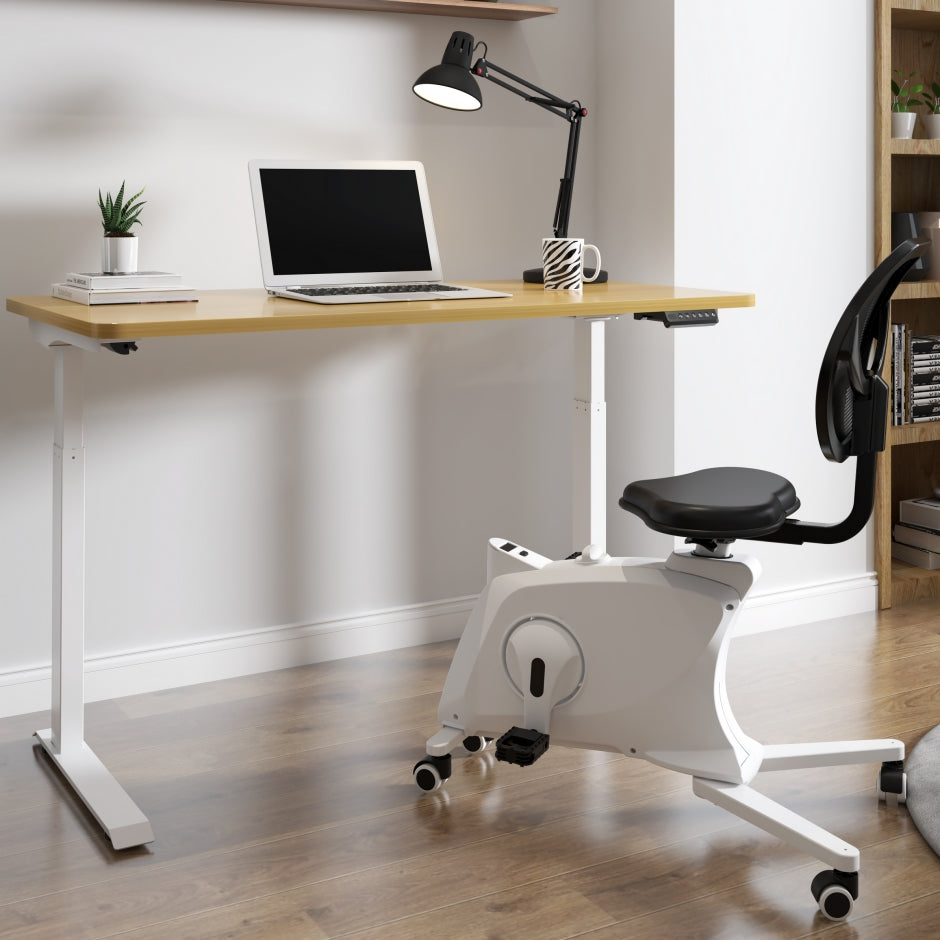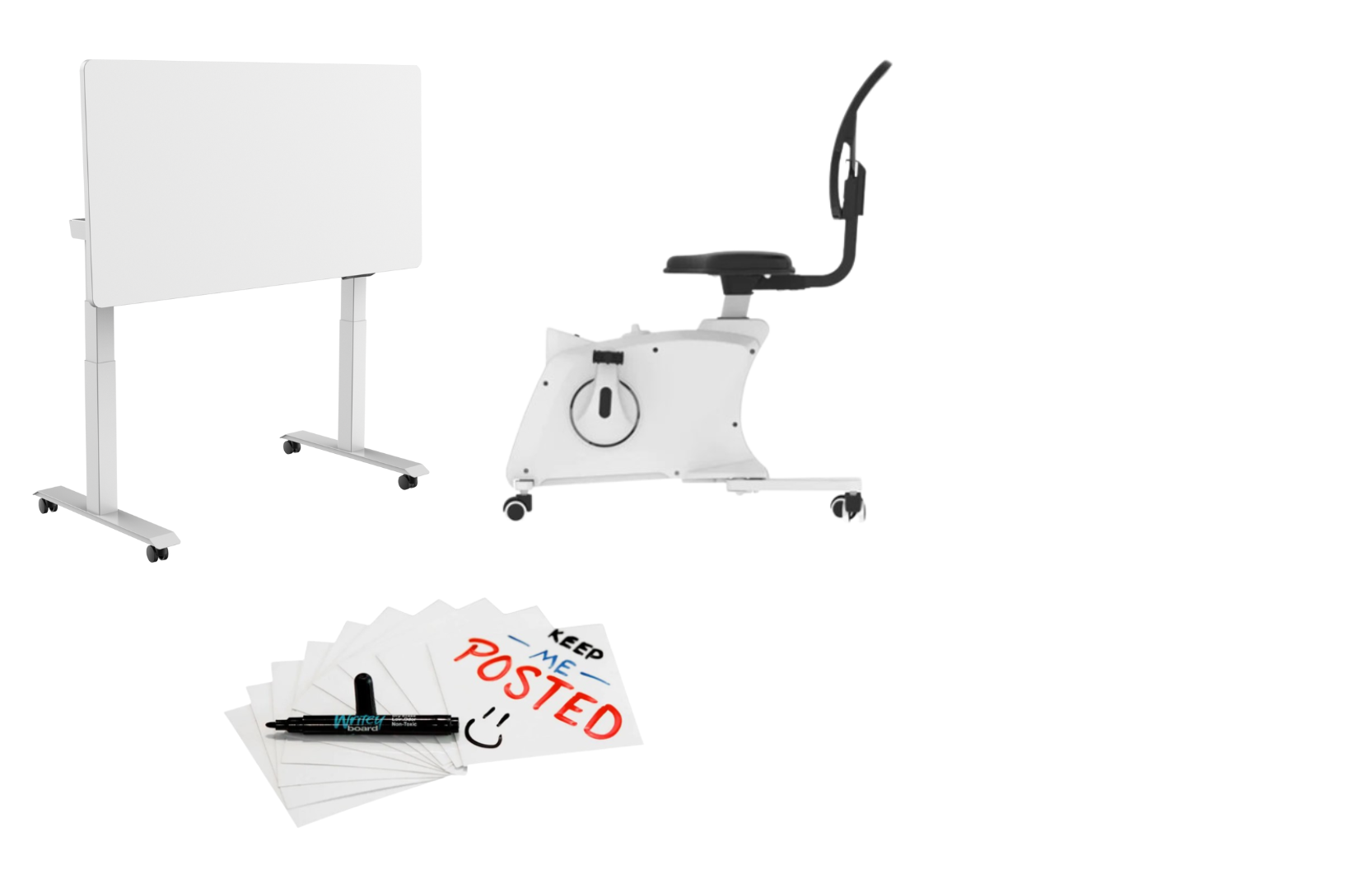 details
What's in the kit
- Writey Desk
- Writey Bike
- 10 Pack Sticky Notes
- Marker & Eraser Holder
- 4 Pack Markers
- Eraser Cloths
- Remooble Spray Cleaner