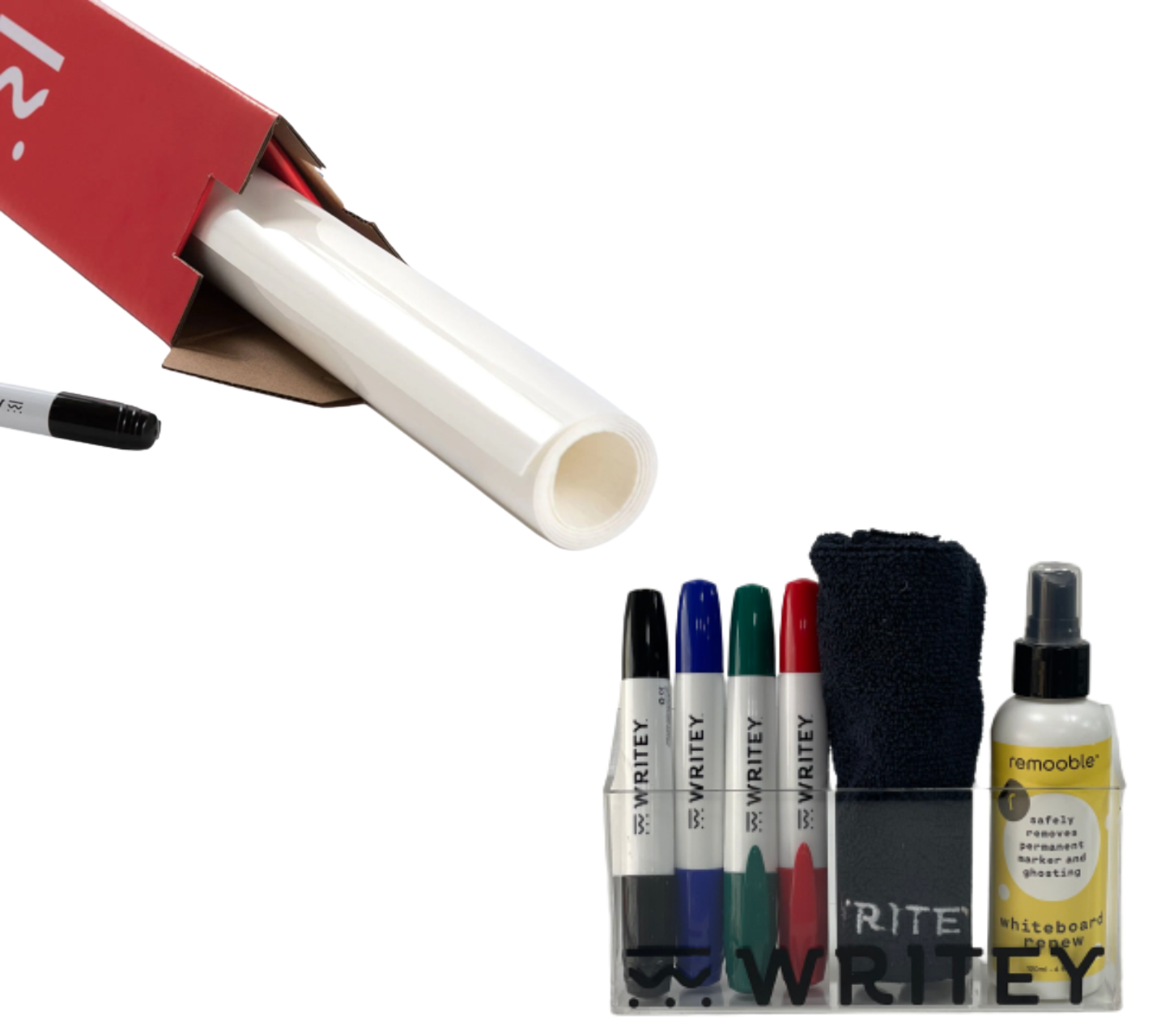 Small Business Owner #2
restickable whiteboard 60x90cm, accessory kit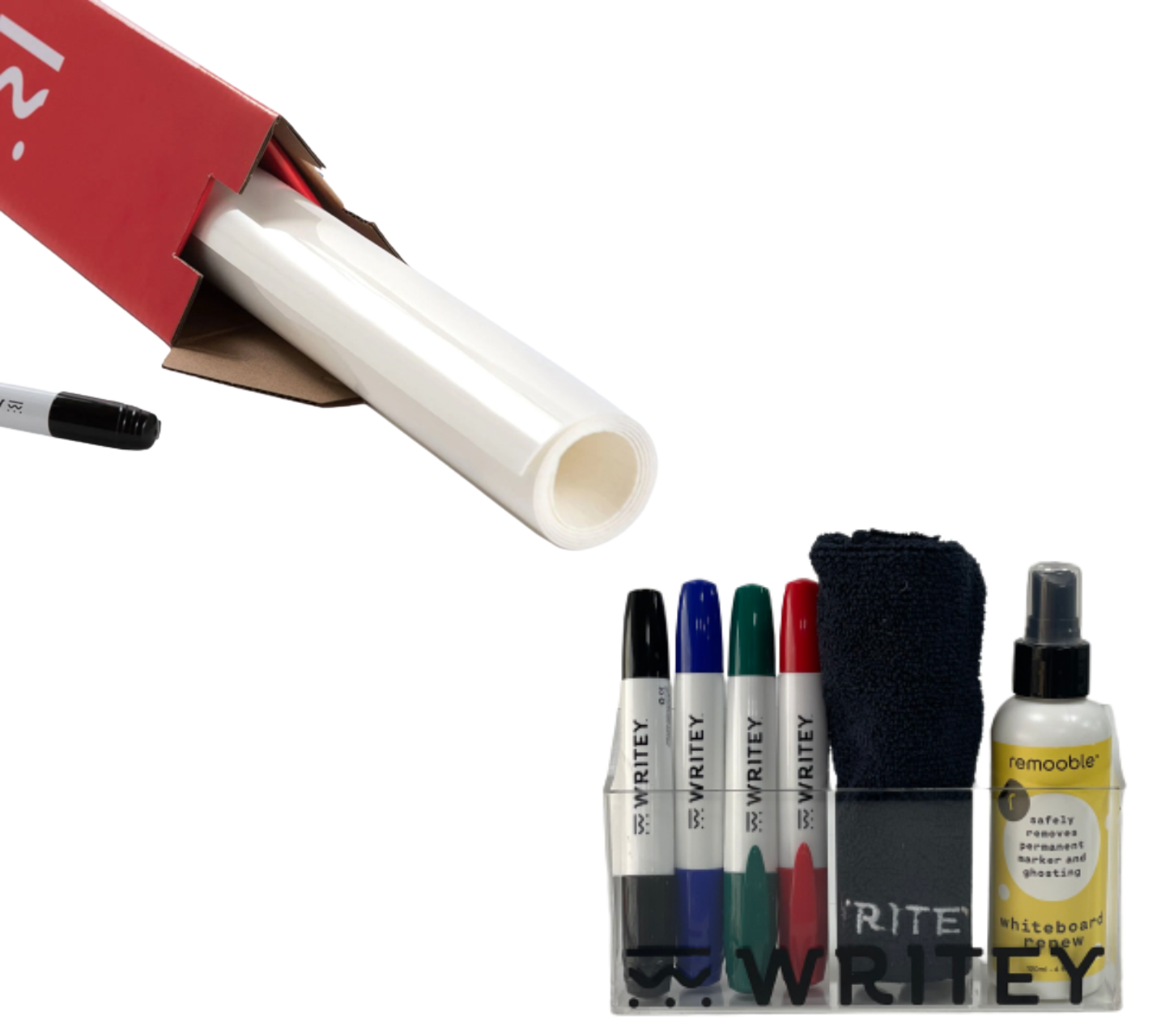 For entrepreneurs on the go
Brainstorm from wherever you are with this bundle - perfect for when you're on the go holding workshops or moving places a lot!

Unleash creativity
Use colour and design to draw attention to your whiteboard. Play around with the markers & tapes!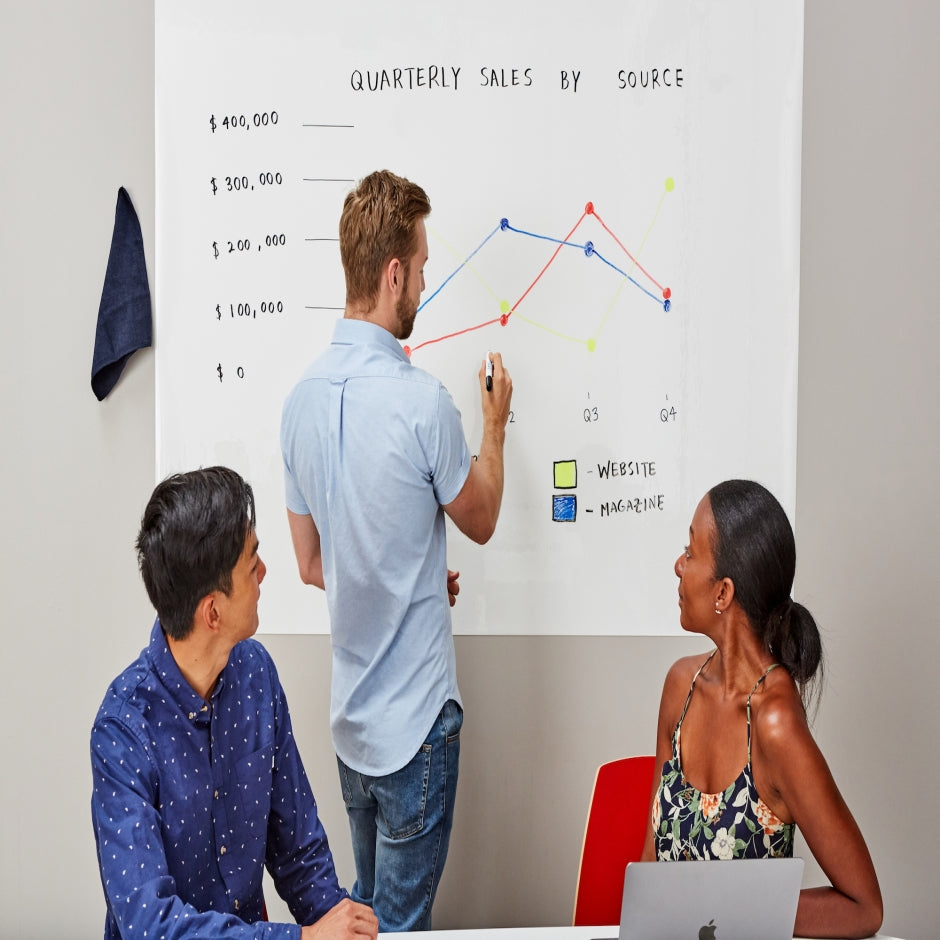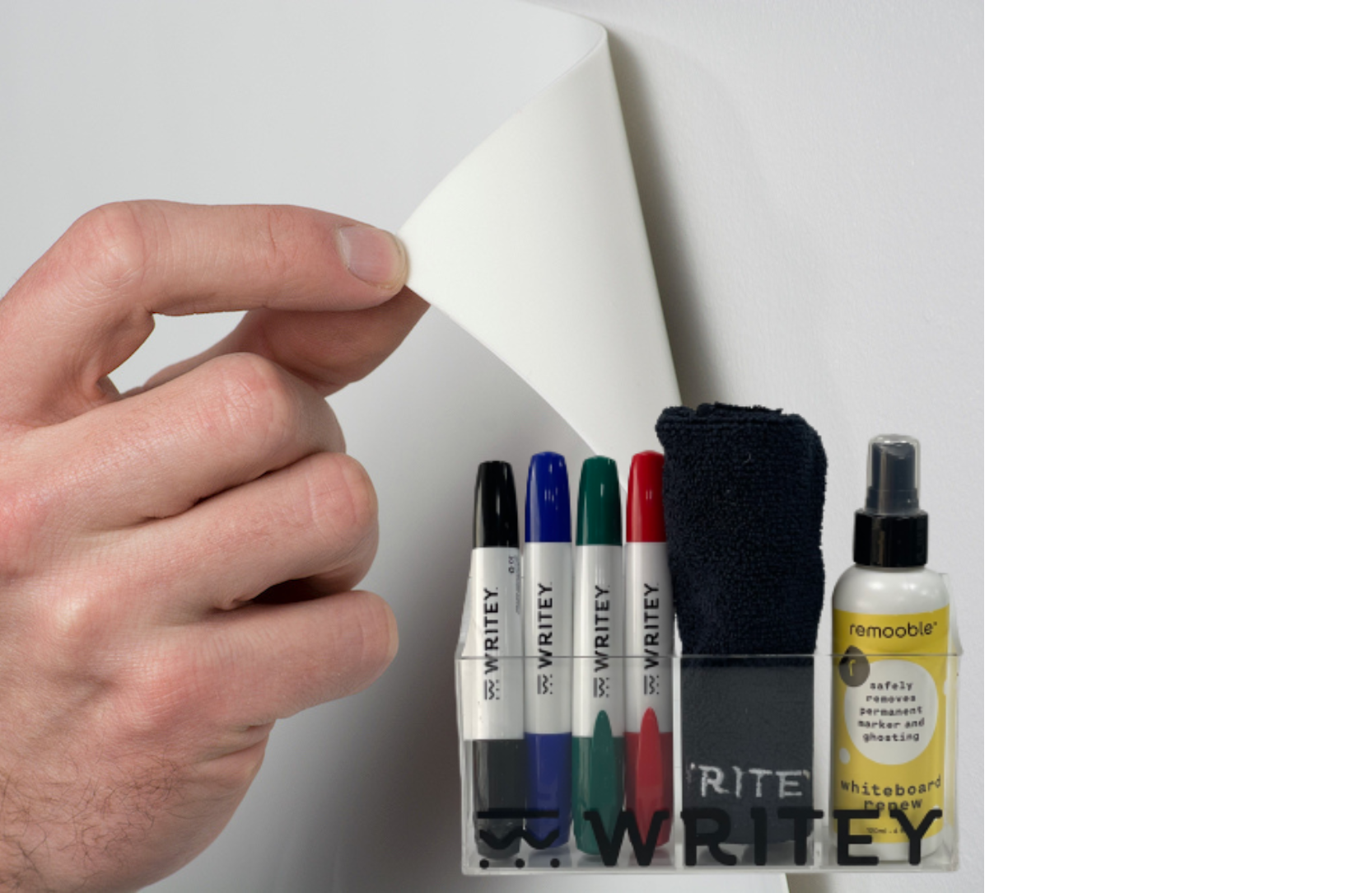 details
What's in the kit
- White Restickable Whiteboard 60x90cm
- Marker & Eraser Holder
- 4 Pack Markers -Eraser Cloths
- Remooble Spray Cleaner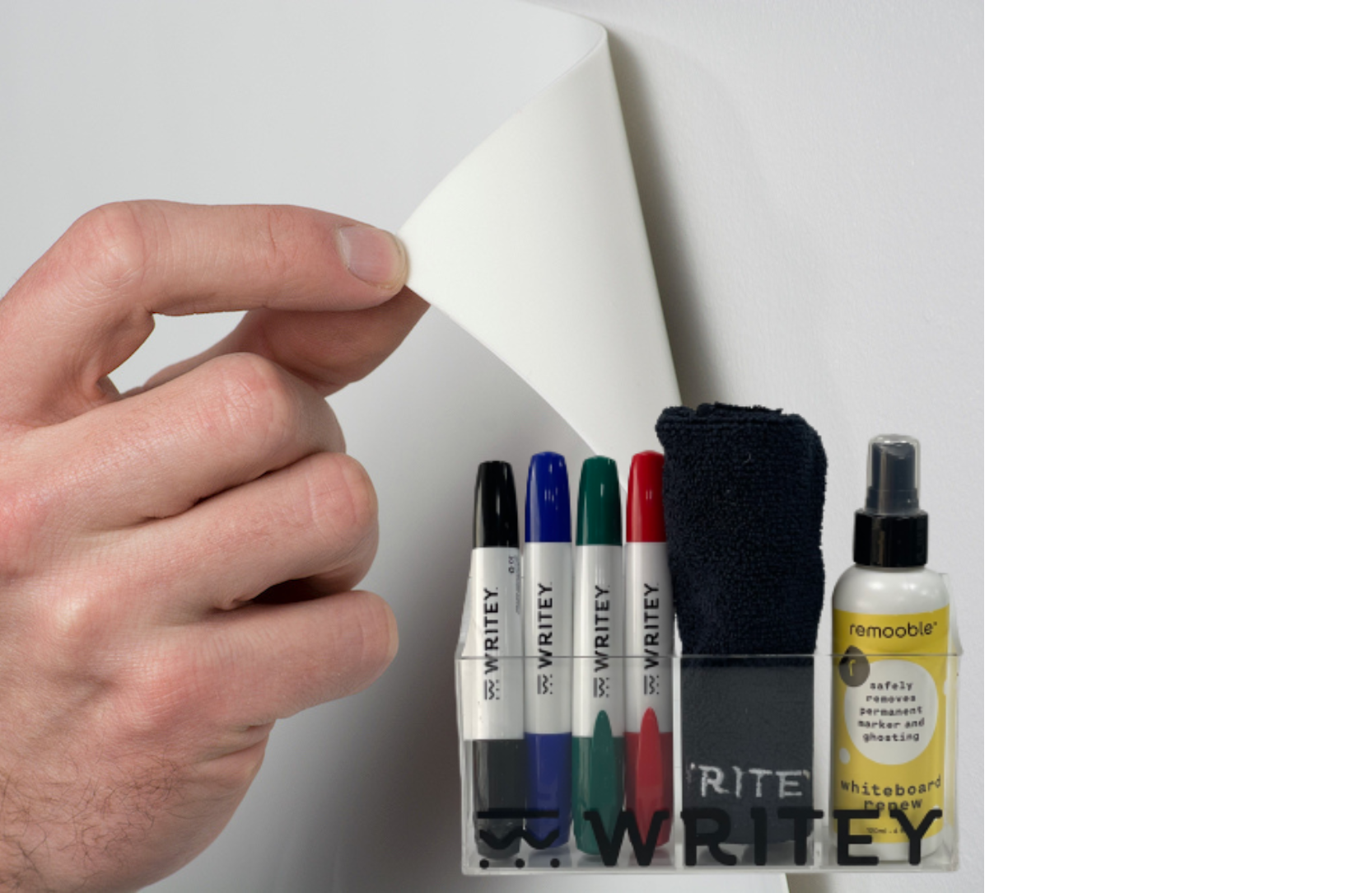 Need something a bit different for your business? Explore our other Small Business Owner bundles to find one that suits your company best!